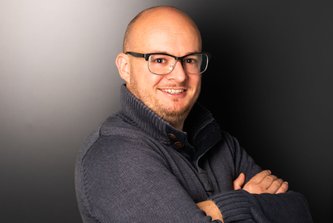 Paul initially trained a a theatre director, and now works in film and audio drama. .
As a writer-director his award-winning short films have been screened internationally. His short DUTY CALLS has also aired on Romanian television.
(Photo: Lisa Stonehouse)
He holds a BA Hons in Drama and English from Edge Hill University and an MA in Theatre Directing from East 15 (supported by an Arts and Humanities Research Council grant).
He is a member of the Lincoln Center Theater Directors Lab, New York, Directors UK, Equity and the Writers' Guild of Great Britain. He is the Artistic Director of Northern Outlet Theatre Company.
THEATRE:
Paul has staged worked which has been seen at venues including Oldham Coliseum, HOME, New End Theatre (Hampstead), the Old Red Lion (London), Tristan Bates (London), Theatre 503 (London), Manchester Library Theatre, Contact Theatre (Manchester) and the New Diorama.
AS ASSISTANT DIRECTOR:
TWO 2 (World Premiere, Octagon Theatre Bolton, Dir: David Thacker)
TWO (Octagon Theatre Bolton, Dir: David Thacker)
FROZEN (Manchester Library Theatre Company, Dir: Roger Haines - nominated for 'Best Production' at the Manchester Evening News Theatre Awards 2008)
-------------------------------------------------------------------------------------------------------
RADIO DIRECTING INCLUDES:
GUY/ MAN/GUY (Kick It Down Productions)
FEEDING TIME (Northern Outlet Productions - as writer-director), premiered on BBC Radio Manchester)
OMEGA (a four-part series - Wireless Theatre Company)
NIGHT OF THE ORCHID (Wireless Theatre Company)
I HEART AMY (Wireless Theatre Company)
THE MIGHTY CARLINS (Wireless Theatre Company)
COUNTRY LIFE (Wireless Theatre Company)
-------------------------------------------------------------------------------------------------------
SHORT FILM INCLUDES:
(as director) HAND TO HAND COMBAT, FELLAZ, LITTLE BIRD
(as writer-director) THE MAYORESS, THE MAN AT THE BOTTOM OF THE GARDEN, AFTER AUSCHWITZ
and DUTY CALLS
-------------------------------------------------------------------------------------------------------